A lot of great people showed up at the event and gave a lot of love to the kittens. And the On Angel's Wings volunteers were especially wonderful, helpful, and attentive. A few people even told me they had been watching the kittens on our live stream!
As you probably know, Toffee was adopted yesterday, and today at the event, Cobbler and Poppy were also adopted! I completely failed in my duties - I was supposed to get an adoption photo for Toffee and I just plain forgot. But if you want to keep up with how he's fitting in at his new home, you can follow his adopter @ccc_ccc8 on twitter. Suffice it to say, he's getting plenty of love.
But we do have adoption photos for Cobbler and Poppy!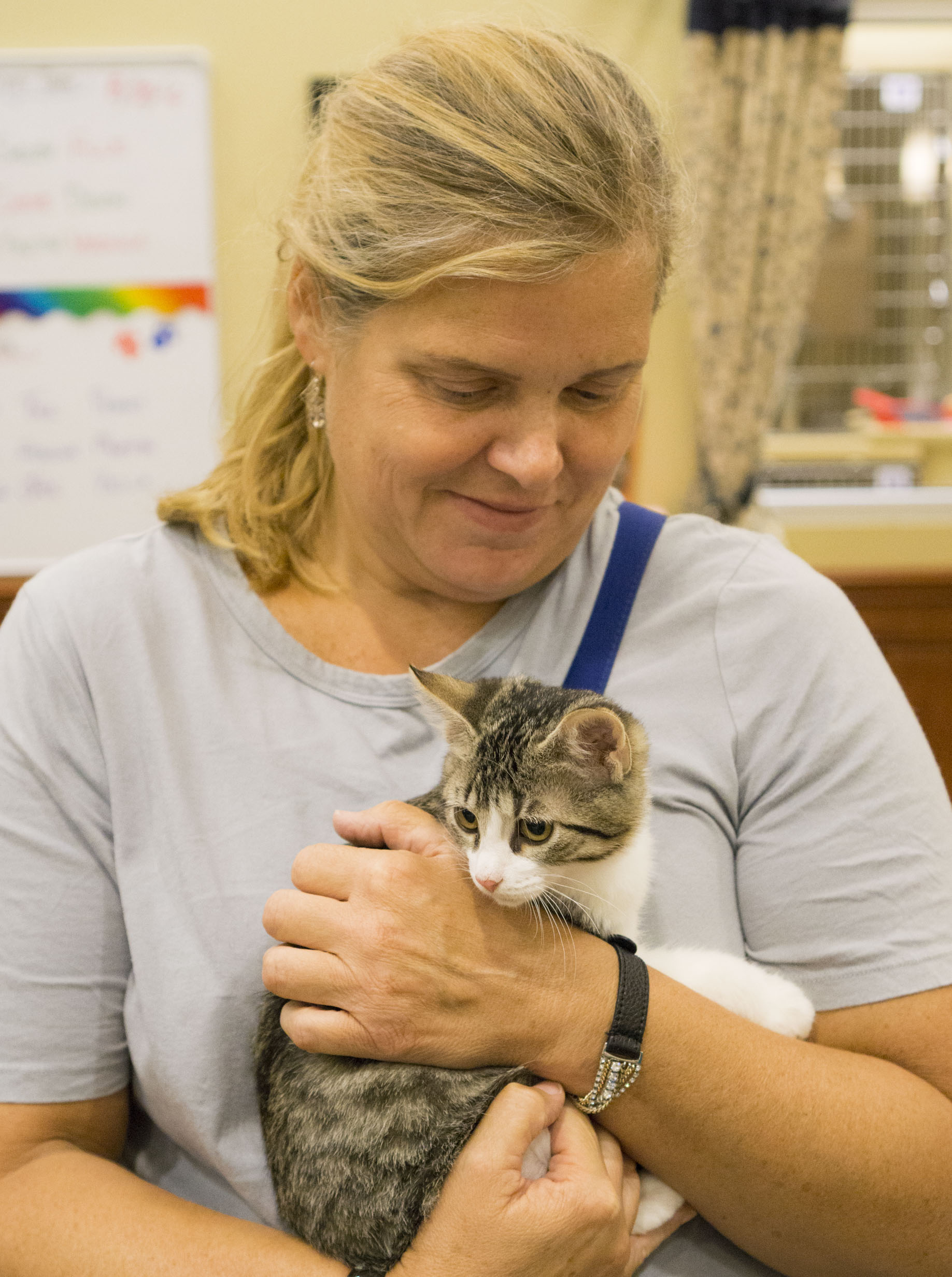 There were several other On Angel's Wings kittens adopted, too, and a lot of interest in the other Kitten Academy kittens. Fennel was especially a favorite.
Before we get to the rest of the photos, some quick news! Ivy is in the main room now, and we've temporarily placed the cameras around her box. But we're waiting to see where she decides to settle in, tonight, before we make any serious effort to position the cameras.
Also, Custard came home with us. We couldn't resist making him a professor! Pictures to come later!
All the other kittens are at On Angel's Wings in Crystal Lake, just waiting for some loving family to adopt them. Drop by the store and see them anytime!
Also, we had some bonus photos from the photoshoot on Saturday!